Why build Craftsman-Style Homes?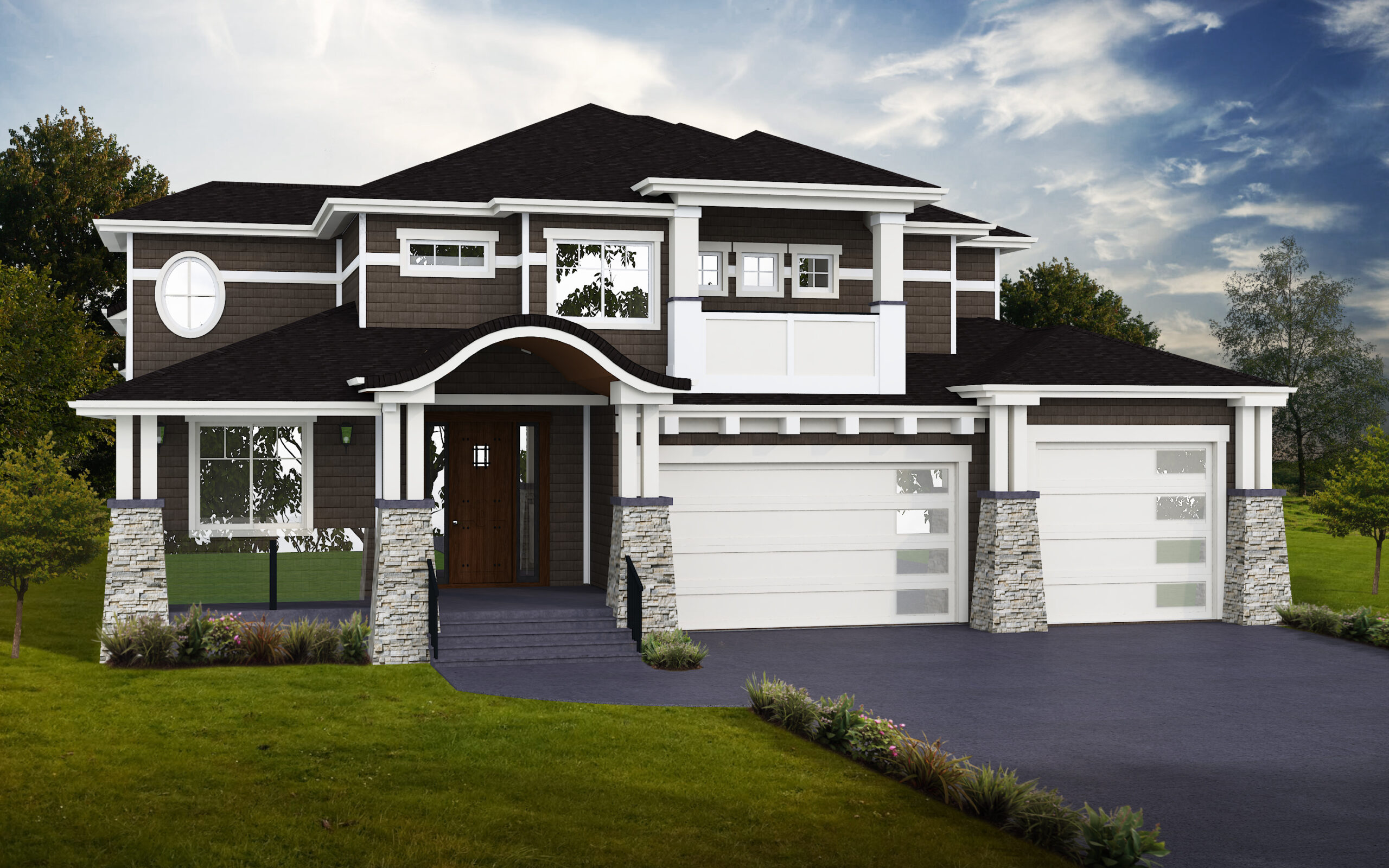 What Is a Craftsman Style Home?
Craftsman homes have horizontal lines, natural materials, distinctive design, and workmanship. Craftsman homes have low-pitched gable (triangular) roofs, overhanging eaves with exposed rafters and beams, hefty, tapered columns, patterned window panes, and covered front porches.
Numerous craftsman bungalows can be found in the Canadian provinces of British Columbia and Ontario. In other regions of the country, they are hardly scarce. You might have seen a craftsman bungalow before. If you know what to look for in a craftsman house, you'll be able to identify one the next time you encounter one.
The History of Craftsman Style Architecture

The Craftsman style was influenced by the British Arts and Crafts movement, which arose as a protest against Europe's Industrial Revolution. Craftsman architecture was especially popular in California and the Midwest, but it quickly spread, in part due to American furniture designer Gustav Stickley, an Arts and Crafts movement advocate who popularized the style and dubbed it by its name in his early 20th-century magazine, "The Craftsman."
Craftsman-style residences became quite popular in Canada beginning in the late 1800s. The arts and crafts movements on both sides of the Atlantic profoundly affected the architecture of craftsman homes. Craftsman style structures have evolved significantly since then. This style of architecture can assist you in making a comfortable family home with a distinct charm.
Three Reasons Why A Craftsman Style Home Is Perfect For You
1. Aesthetic.
Craftsman-style homes are known for their high levels of comfort and detail-oriented design. The wide eaves with exposed rafters and beams, the use of natural materials, the porches with tapering or double columns, and the ornamental finishing details all add to the aesthetic appeal of this type of home.
2. Sustainability.
Craftsman-style homes are environmentally friendly since they require fewer materials to construct and less energy to maintain due to their smaller footprint and internal space when compared to many modern homes. The use of natural building materials both inside and out is also eco sustainable. In addition, when you purchase a new Craftsman style home, you will reap the benefits of a very energy-efficient home.
3. Open Floor Plans.
It was in the Craftsman style of architecture that the open floor plan first appeared. Better traffic flow, more furniture arrangement options, and increased family contact are all benefits of an open floor plan. Built-in features, such as bookcases, cabinets, and even eating nooks in the kitchen, are also common in Craftsman-style dwellings. In addition to increasing a room's functionality, built-ins can also add aesthetic value with the help of skilled woodworkers.
What are you waiting for? Check our Craftsman House Plans here.




©2022 INARTIFEX DESIGN LTD. WEBSITE DESIGN BY PURPLE PIG